Home
Stay Safe | Stay Sane
Since we announced the first raft of bands in January things have gone a little differently from planned. The only thing we can say with any certainty is that we're in an uncertain world and that means more contingencies than we'd ever thought possible. We have therefore published our Road Map Thru the 'Storm to help you understand what our plans are for WinterStorm V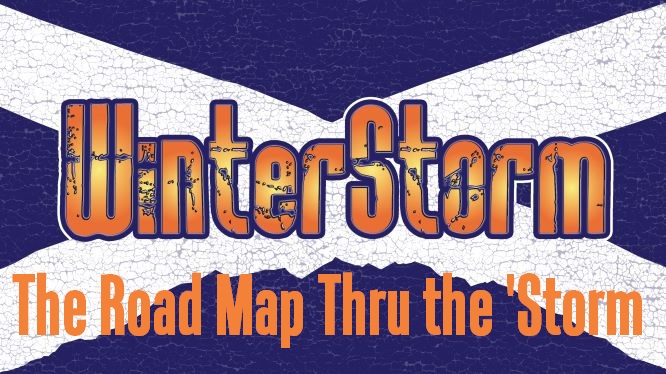 The first list of bands for both stages have now been unveiled with the final names to follow late February.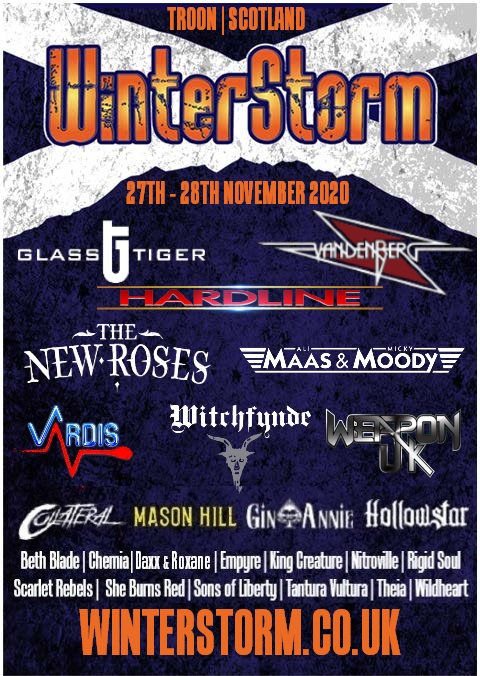 So here's what's announced so far for the main stage:
Gin Annie | Collateral | Hollowstar | Mason Hill
Vardis | Witchfynde | Weapon
Micky Moody and Ali Maas
The New Roses
Glass Tiger | Hardline | Vandenberg
And for the Sessions Stage:
Beth Blade | Chemia | Daxx & Roxane | Empyre | King Creature | Nitroville | Rigid Soul | Scarlet Rebels
She Burns Red | Sons of Liberty | Tantura Vultura | Theia | Wildheart
Click on the link to find out more
The Line Up Announcement Blog | WinterStorm V | 2020 Vision
Tickets and Pricing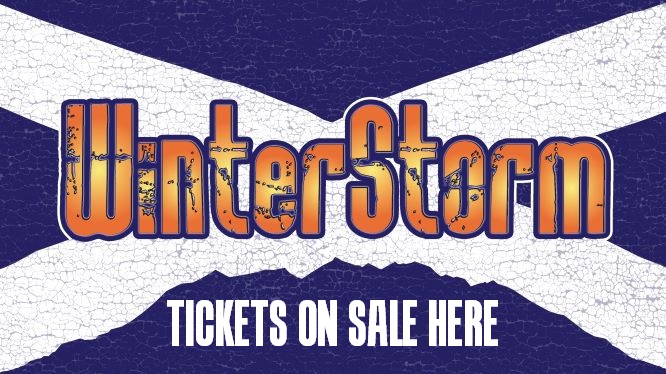 We still felt a little uncomfortable with the fact that we are selling tickets before any bands have been announced but we know that it was requested so the first six hundred tickets went on sale before Christmas including accommodation inclusive, advance weekend and the 'Storm Force Ten direct debit payments.
The remaining tickets and new accommodation packages have been put on sale following the announcements on the 31st of January. The prices have been pegged as much as we can this year and any increases are related to the addition of VAT across all of our tickets this year and some increases from a couple of the hotels for 2020. Apart from that the net prices are actually cheaper than last year but VAT is unfortunately something we now have to build in.