Home
The first wave line up announcement has been made and more than 60% of the available tickets have been sold already with very limited accommodation packages available. The discounted ticket code expired on the 27th of January 2019 but the full guaranteed refund for any tickets booked BEFORE the band announcements on the 27th of January still apply until the end of February 2019.
If you haven't seen the line up announcements you can view the line up as it stands here.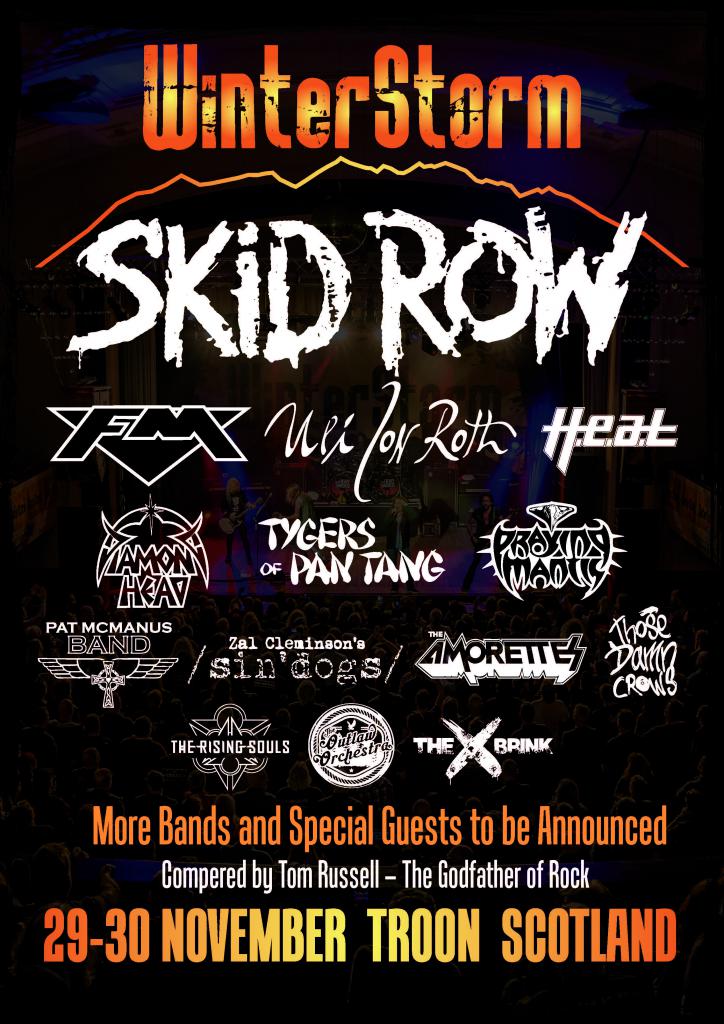 Ticket Information
Advance purchase discount code has now ended.
The last of the full price weekend and child tickets are still available for purchase and as of the 11th of February there are 250 weekend tickets left.
Storm Force Ten - Monthly Direct Debit
The ten monthly payment option has now closed.
Day Tickets
Day Tickets will not go on sale before April 1st and will only be made available if weekend tickets have not sold out.
Tom Russell WinterStorm Podcasts
We've left these up here from last year as they were so good and deserve to be heard! Have a listen or tune into Tom's weekly Rock Show online.
13th November Podcast Two
October Podcast One
Stage Timings
These will not be announced until early November and usually at the same time as the tickets are issued. It is the plan to once again open doors open 2pm on the Friday and Midday on the Saturday.
After the 'Storm
Following last year's superb event, After the 'Storm is also going to go ahead with the same format as 2018 when the weekend was signed off on the Sunday afternoon by three magnificent acoustic performances featuring the voices of Geoff Tate, Terry Brock and Steve Overland - as soon as we have confirmed details we will put the tickets online. If you were there last year you'll know just how good this was! 150 tickets maximum again this year too.