Home
It was the defining moment of WinterStorm.
If there ever had been a higher reason for an event taking place it was on Saturday 24th of November. It was the the moment that Bernie Torme turned backstage from a standing ovation and a whole hall chanting his name. He just looked at me with a slow shaking of his head and tears running from his eyes. He didn't need to speak, his emotion told it all. It was a moment that took him by surprise; it was a reaction from an audience that he hadn't expected, perhaps he'd never expected to receive ever again. He came over and we hugged and we had a wee greet! I think I said something inane like "I'll never forget this moment Bernie"; if he replied I think he said something similar.
The genuine affection from the WinterStorm audience had an unseen impact on Bernie Torme and that reaction just summed the man up. He had just blown away a loving crowd with a virtuoso and powerful set, a set that by common consent was one of the lasting memories of thew weekend. We can count ourselves blessed that we saw Bernie Torme at his very best that day, that one last time we witnessed a guitarist at the peak of his playing.
We shared something special with Bernie Torme that day and I know that he took as much away from that afternoon as we all did. I will miss him so much.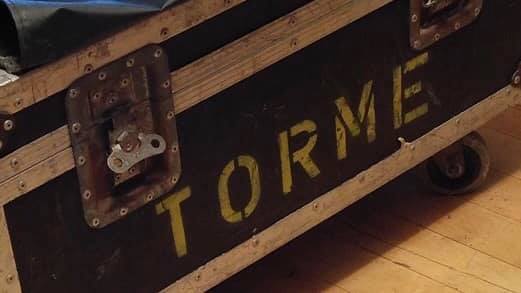 The first wave line up announcement has been made and more than 60% of the available tickets have been sold already with very limited accommodation packages available. The discounted ticket code expired on the 27th of January 2019 but the full guaranteed refund for any tickets booked BEFORE the band announcements on the 27th of January still apply until the end of February 2019.
The latest main stage flyer/poster is shown below with the additino of the wonderful Last in Line to the Saturday line up. There's more to be added over the coming couple of weeks but it's pretty much there now.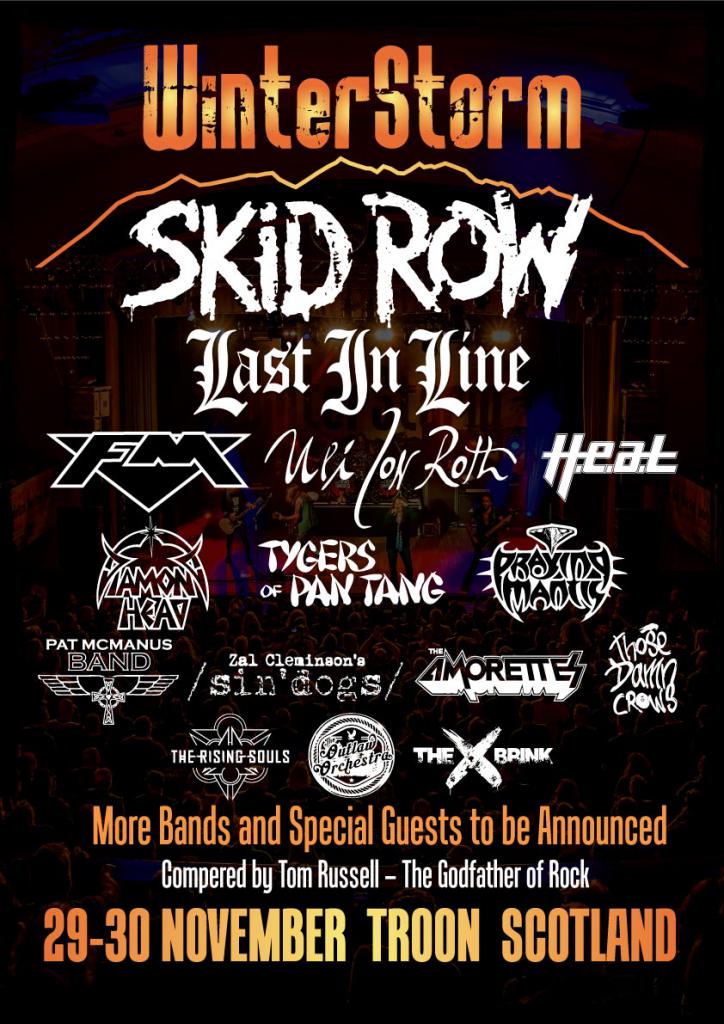 Second Stage
We also added the first dozen bands on the Jagermeister Stage to the mix too. It's looking really good with some superb young talent curated by Morag and Mark
We'll be adding band pages for each and every one of the performers over the coming days and weeks so you can find out a wee bit more on them all.

Ticket Information
The last of the full price weekend and child tickets are still available for purchase and as of the 11th of February there are 250 weekend tickets left. To view all ticket information click on the link
Stage Timings
These will not be announced until early November and usually at the same time as the tickets are issued. It is the plan to once again open doors open 2pm on the Friday and Midday on the Saturday.
After the 'Storm
Following last year's superb event, After the 'Storm is also going to go ahead with the same format as 2018 when the weekend was signed off on the Sunday afternoon by three magnificent acoustic performances featuring the voices of Geoff Tate, Terry Brock and Steve Overland - as soon as we have confirmed details we will put the tickets online. If you were there last year you'll know just how good this was! 150 tickets maximum again this year too.