WinterStorm Returns | Friday 25th and Saturday 26th November 2022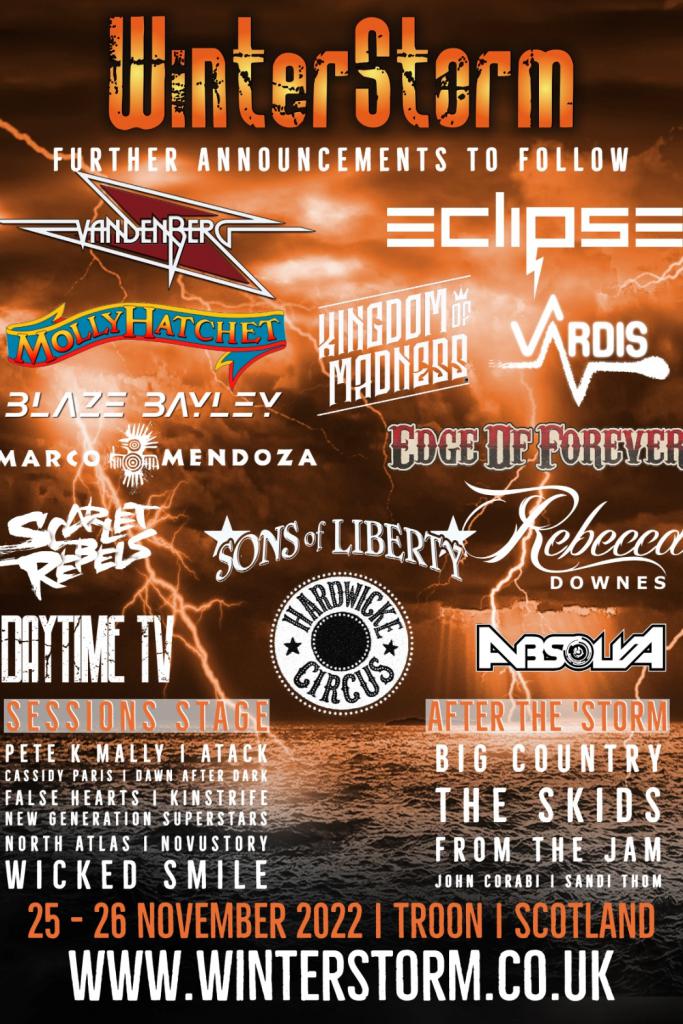 Updated 19th July 2022
The final tickets and accommodation packages are all on sale for WinterStorm 2022 - we are now sitting with less than 250 tickets still available which, given the S**tStorm that 2022 has been, we are pleased with.
The truth is that the impacts and effects of COVID on touring are still very much with us and the last weeks have continued to see large scale tours and rock festivals cancelling with trickle down effects on support acts; cancellations knocking the plans of bands, promoters and smaller venues on the head.
Each of these directly impact on the the plans of so many in the chain - including WinterStorm - and it has lead to changes and frustrating delays but things are looking good and we are really proud of where the line up stands so far with more to come!
The tickets for the Sunday After the 'Storm acoustic are also now on sale - click on the links below for more information.