Line Up 2021
This page is intended to give an over view to current ticketholders about the plan currently in place for WinterStorm V in 2021 regarding dates, timings, stages and line up.
Dates and Timings
The dates for WinterStorm V are as follows and are subject to additions as outlined below
Friday 26th November 2021 | Noon until midnight
Saturday 27th November 2021 | Noon til Midnight
Sunday 28th November 2021 | After the 'Storm Acoustic Sessions | Noon til 6pm
Sunday 28th November | After the 'Storm Main Stage | MacFloyd | From 6pm
Confirmations of Line Up
We initially rolled over all of the bands from the 2020 event to WinterStorm V and had confirmations from all bands subsequently jowever we have lost a couple including sadly Glass Tiger and The New Roses and added Florence Black. We have now updated the flyer and the current line up is shown below.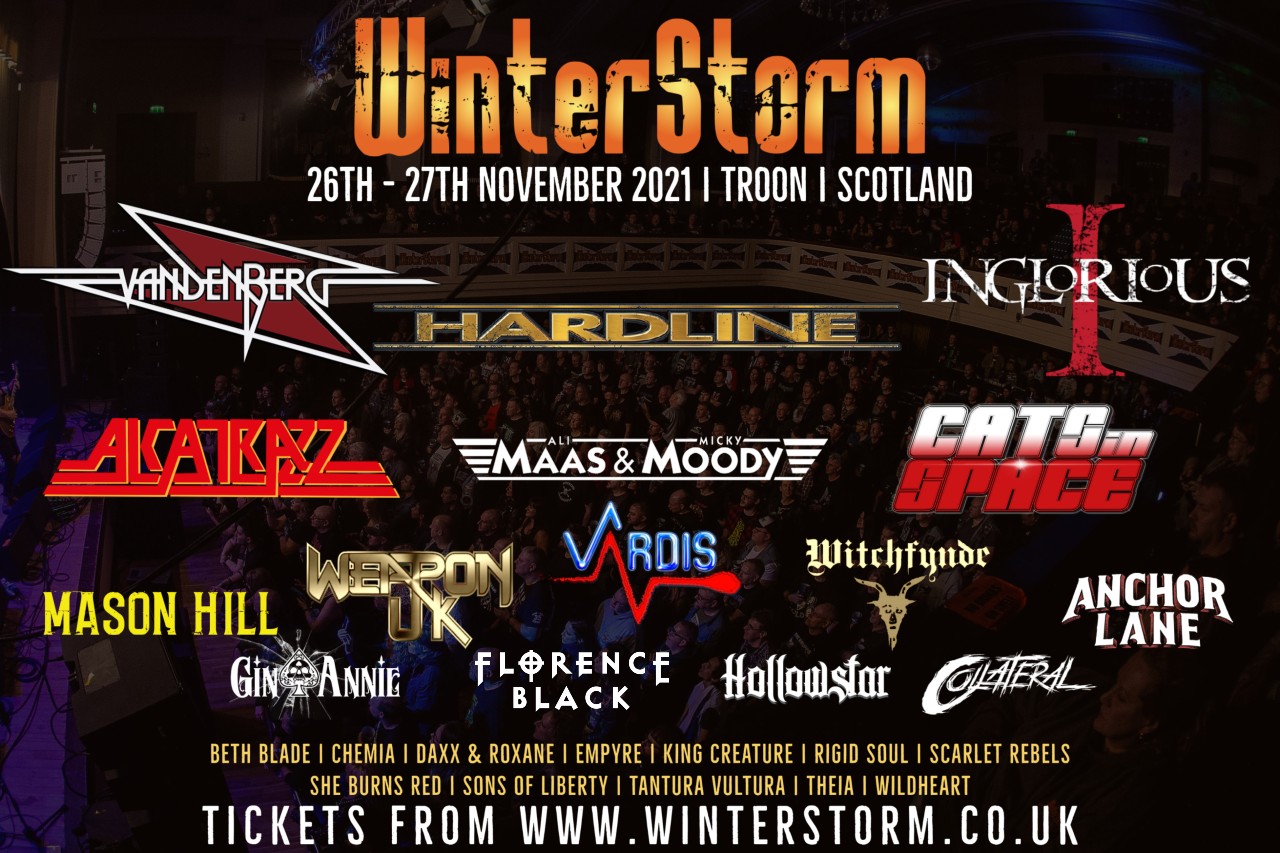 As mentioned elsewhere it is our intention to get the calendar back on track again and to that end we have reverted back to our "traditional dates" for ticket releases and line up announcements as if last year never happened!
Sunday 14th February 2021
Line up announcements and confirmations of additional acts, Sessions Stage and any other changes were made.
Release of the final accommodation packages, 2021 tickets and a limited number of Six Monthly Payment Tickets
Sunday 28th February 2021
Closing date for all refunds. This is in line with every other year and will apply to all tickets whether rolled over from 2020 or purchased anew for 2021. Tickets can be rolled over to 25th to 27th November 2022 although a small supplement may apply for accommdoation pacakges.
In the meantime you can book you ticket or accommodation package now - the last of the tickets are now available to purchase.