After the 'Storm 2020
2020-01-27 12:01:00
After the 'Storm was one of those ideas that came out of a pint too many a couple of years back - how could we offer more without turning the two day classic rock weekend into a three day?
For those who haven't been to WinterStorm or one of our South Beach Sessions events before the second stage is in a small intimate room that in daytime overlooks the beach.
(In fact it overlooks the beach so well that the boys in blue use it as an incident room in the summer months when trainloads of youths descend on the shore in their thousands and generally act as we all did at that age!)
The room has hosted a plethora of diverse events for us from tribute bands to full on metal followed the next day by a one man play! Albert Lee stuffed it to the gunnels a couple of years ago with his country blues band and intimate acoustic sets with guys such as Tom Baxter or Jill Jackson made us think about whether that could work for WinterStorm too. It wasn't a stretch then to see an acoustic three band set on the Sunday afternoon that the fan could attend and still get home at a reasonable time. After the 'Storm had a format!
Year one was magnificent and set a very high bar for every year that follows; Tate, Overland and Brock. For many of those who attended it was indeed the highlight of the weekend. The room was full - 120 guests sitting in the dark on a Sunday afternoon just chilling to three of the very best voices and players you could wish for. Three seventy minute sets and home by five o'clock!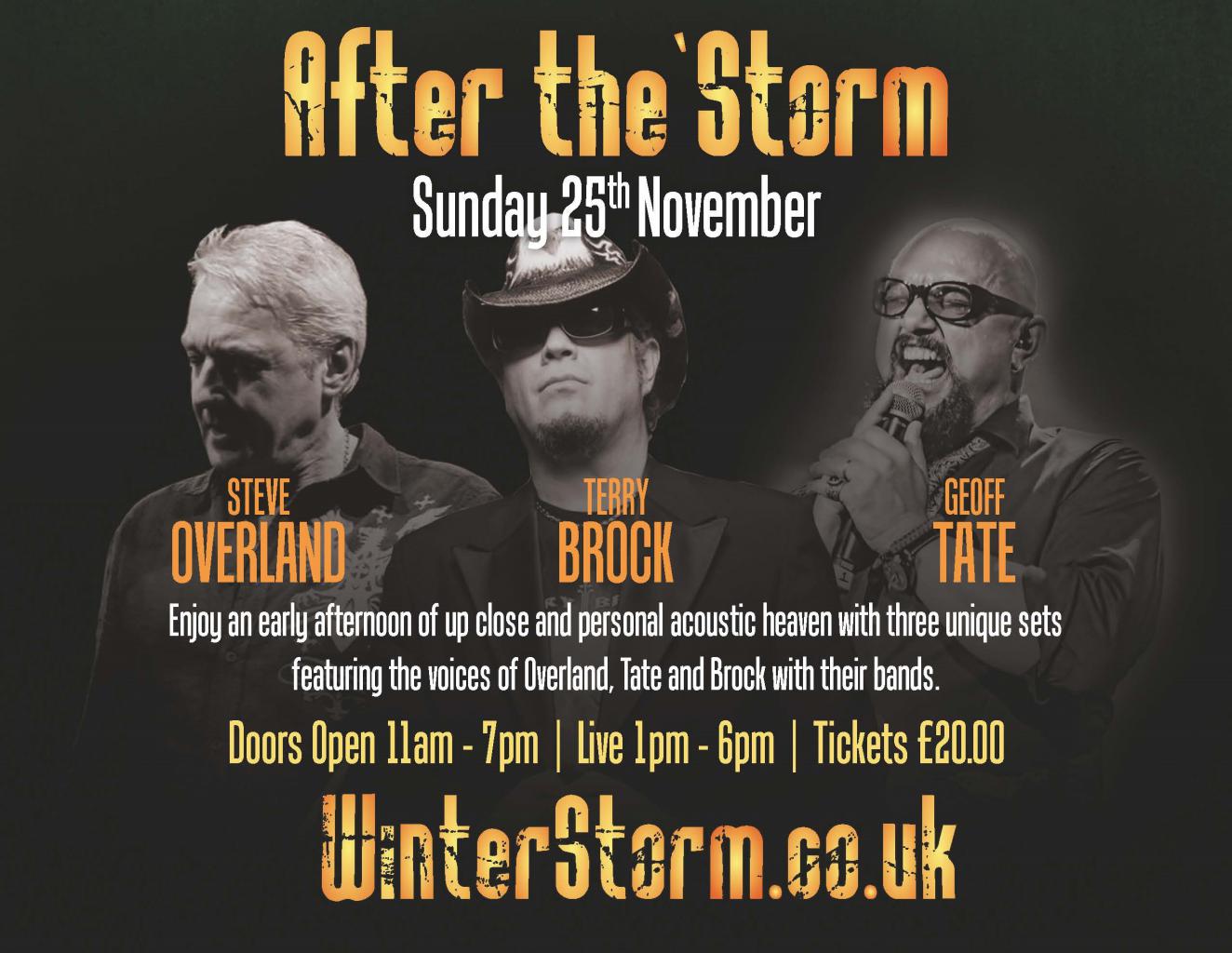 Year two was always going to be a challenge (as every line up indeed is!) but with a bit of luck and judgment we think it went pretty well in 2019 too! Opened by Danny Vaughn, followed by a perhaps less than acoustic set by Uli Jon Roth and band and closed by Nathan James.
The big change for 2019 was however the decision we took to hold onto the hall and the main stage for an extra night of music aimed much more at the local market rather than the WinterStorm audience. Sunday night saw a magnificent two band set opened by the ever green Climax Blues Band and the weekend as a whole was closed by Pat and Greg Kane better known as Hue and Cry.
It all worked well so fast forward to 2020...
The line up for the afternoon sessions until much later in the year but you can expect a similar standard of acoustic performances and a sold out sign yet again. The announcement for the Sunday evening was made some weeks ago and tickets are flying out the door for that one too - we are delighted to be featuring Big Country and The Skids on the After the 'Storm Sunday Evening slot.
As ever if any of the WinterStorm ticket holders want to attend there's a half price discount code for 200 tickets in total. You should have received a discount code in your emails but if not message us on Facebook or drop an email and we'll send it out to you. We can arrange additional nights accommodation too at your hotels if you're staying over.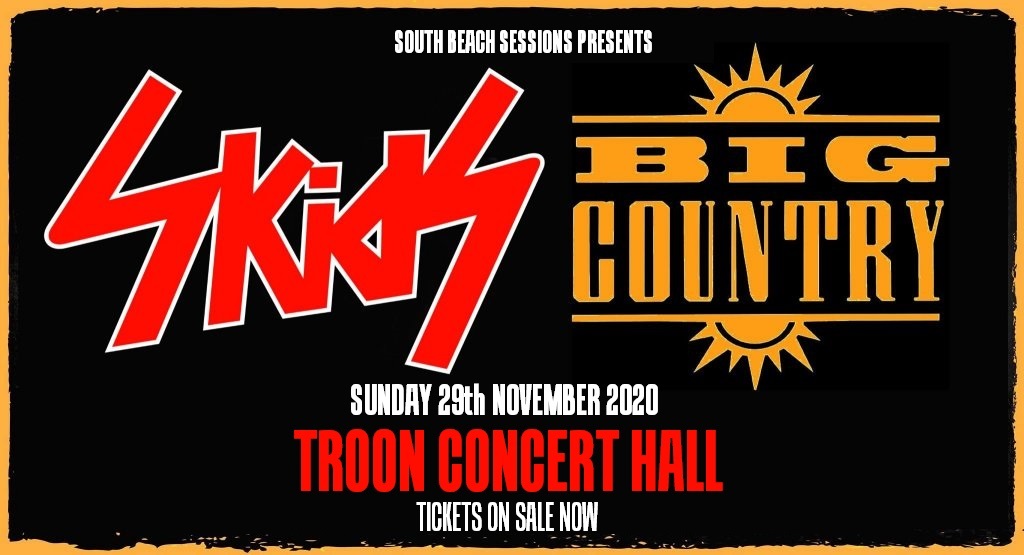 More information on the Sunday will follow but for the moment why not enjoy a bit of nostalgia...